Welcome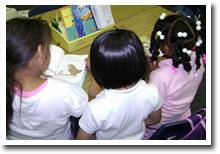 William Land Elementary School and its faculty and staff embrace the cultural, ethnic, and language diversity that is represented among our families and community. Our school fosters an exciting, motivating, nurturing, and culturally rich learning environment.
Our students are challenged to attain high levels of academic excellence as our teachers provide instruction using research-based strategies on a daily basis to meet the needs of all our students. School tours are available. Join us on our school visitation tour dates to see what we do.
We are fortunate to have rewarding partnerships with our families and community. Our caring and nurturing volunteers generously donate their time to support our teachers. They bring with them a plethora of knowledge and skills. Watch KVIE's broadcast of "Mentoring Matters" at the setting of William Land Elementary.